HVM High Voltage LiFePO4 Lithium-ion Battery
The role of Lithium-ion Battery
Capable of High-Powered Emergency-Backup and Off-Grid Functionality
Highest Efficiency Thanks to a Real High-Voltage Series Connection
The Quick Plug Connector Design Quick Wiring and Allows for Maximum Flexibility and Ease of Use
Grand A Lithium Iron Phosphate (LFP) Battery: Maximum Safety, Life Cycle, and Power
The 51.2V  battery modules can be customized, also 50Ah and 100Ah capacities.
Models:

  HVM15S100BL, HVM30S100BL, HVM45S100BL, HVM60S100BL,HVM75S100BL, HVM90S100BL,HVM105S100BL, HVM120S100BL

Application:

Warranty:

5years/10years

Service:

If relevant parameters or OEM/ODM service, feel free to contact us! 

24 hours online~

The 51.2V model can also be customized!
Lithium-ion Battery modular design 
One High-quality battery system comprises 2 to 4 pcs 96V 40Ah LifePo4 battery modules connected in series to achieve a usable capacity of 9.6 to 38.2 kWh. Ability to scale by adding HVM modules later.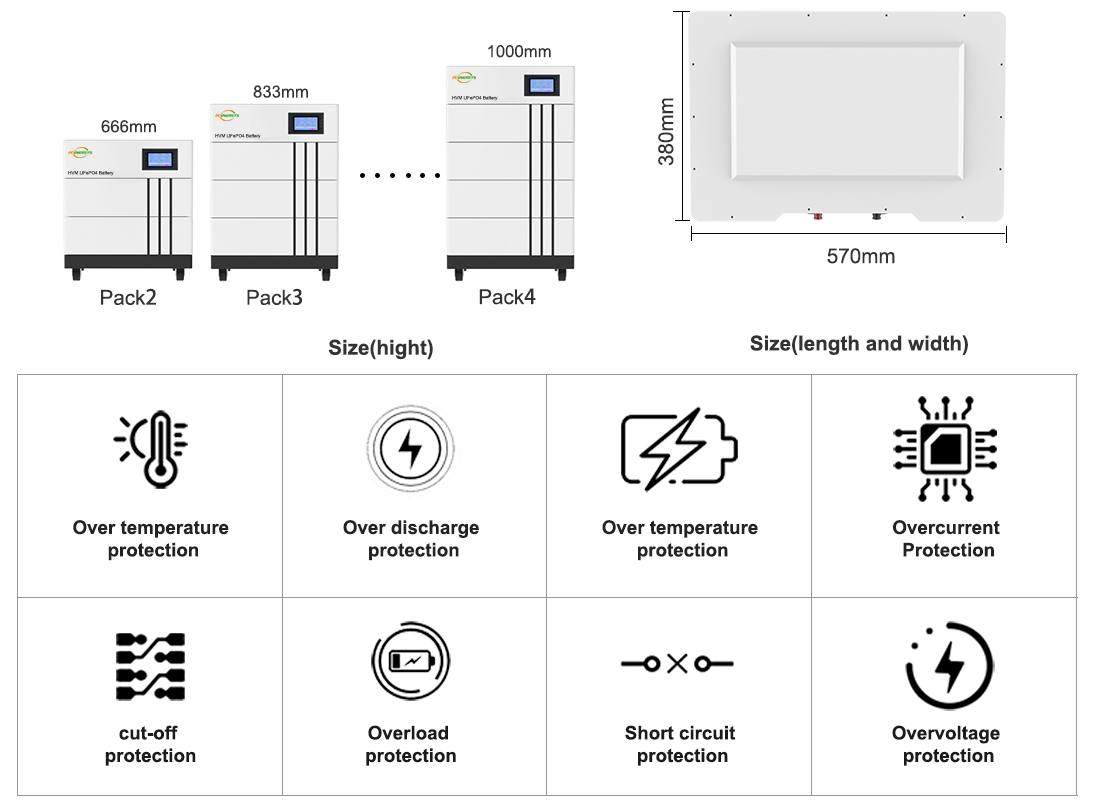 BMS intelligent protection, safe and reliable
Multi-Level Protections from BMS;
Smart BMS compatible with Sofar, Growatt, Megarevo, ATESS, and Goodwe inverter.
Charging temperature 0~60°C,  discharging temperature -10~60°C;
Brand new A-grade lithium iron phosphate battery, more than ten years lifespan.
   
Lithium-ion Battery system service
Multifunctional design, with LED display and universal directional wheel;
Compatible with various energy storage inverters, such as Sofar, Growatt, Megarevo, ATESS, and Goodwe.
Software BMS upgrade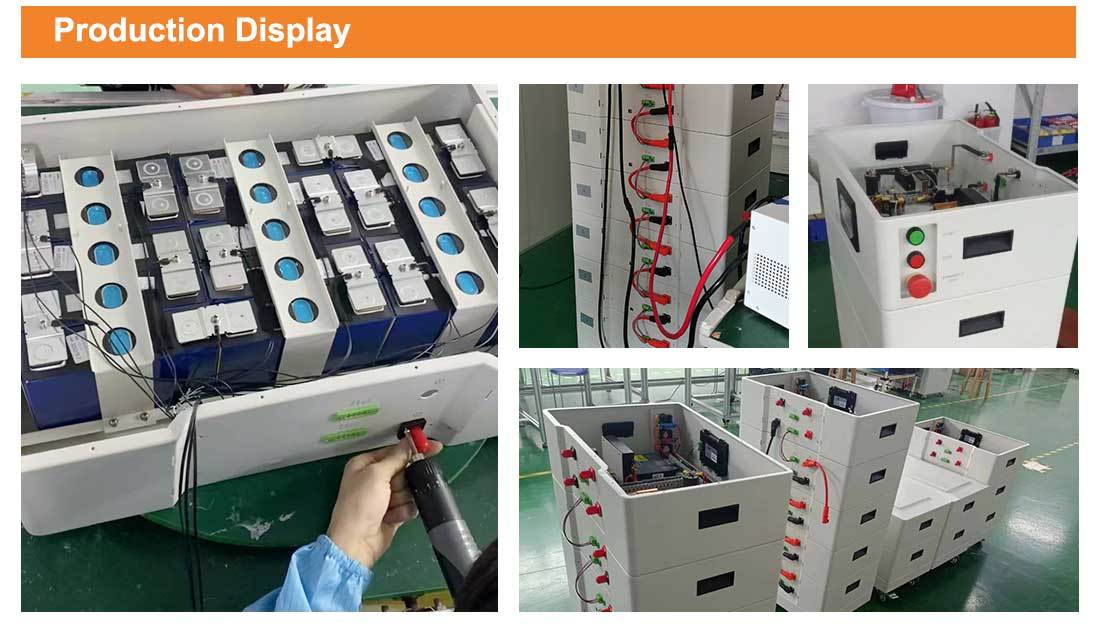 High voltage LiFePO4 Lithium-ion Battery Features
Capable of High-Powered Emergency-Backup and Off-Grid Functionality
Highest Efficiency Thanks to a Real High-Voltage Series Connection
The Quick Plug Connector Design Quick Wiring and Allows for Maximum Flexibility and Ease of Use
Grand A Lithium Iron Phosphate (LFP) Battery: Maximum Safety, Life Cycle, and Power
Compatible With Leading High Voltage Battery Inverters
Highest Safety Standard