Solar energy 25.6v Solar Powerwall Lithium-ion Battery energy storage battery series
Features of power wall Li-ion battery
Wall-mounted installation
Deep cycle > 6000 times
Low power consumption
Easy and quick installation
Well-designed, good-looking
High-safety lithium iron phosphate battery
Plated iron case, waterproof, anti-explosion
Item

25.6V wall-mounted

LifePO4 battery

pack, power wall solar energy storage system

Models

25.6V 100ah/200ah  (2.5kw, 5kw system)

Application

Warranty

Five years

Service

For relevant parameters or OEM/ODM service, please get in touch with us! 24 hours online~

High Usable Ratio
PCenerSys energy storage battery has high output.
The power and usable energy ratio can reach 95% usable ratio, environmental protection, and saving.
PCenerSys energy storage battery has 5/10kwh; Two types are optional.

Convenient Design
High energy density battery, enabled PCenerSys power wall, Lightweight.
The compact size makes the PCenerSys power wall easy to Handle.
Wall mounted bracket is optional.
Online customer service can guide the installation.

Beautiful Appearance
The well-designed, classic black and white metal shell match makes the product look elegant.
The product is installed on the wall-like interior decoration, creating a high-end atmosphere.
The product is small and light, and the unique design on the side makes the product easy to pick up.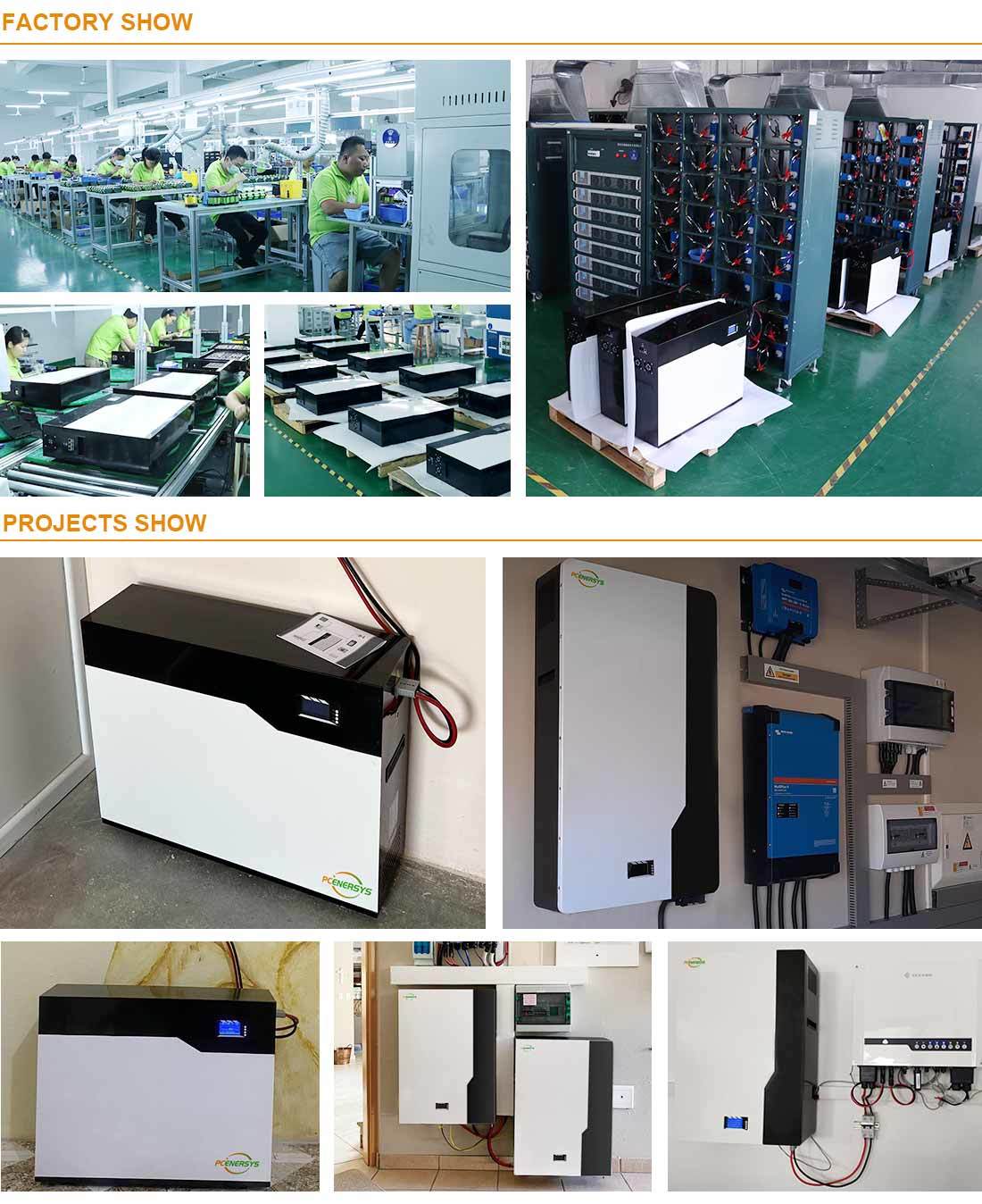 Summary about 24V 200Ah Lithium-ion Batteries as follows
24V 200Ah Lithium-ion Batteries are made with LiFePo4 cells to ensure long cycle life and high quality. They have two types of products, 24V 200Ah Lithium-ion batteries, and 100Ah 24V lithium-ion batteries; the standard voltage is 25.6V for both battery packs. The operating voltage range is from 20V to 29.2V, and the standard discharge rate is at a current of 100A max. All battery packs have an innovative BMS system with a maximum of 100A continuous operating current at RT and intelligent protection functions.